DREAMTRIPS LIFESTYLE CLUB (EN)
OFFICE AND WEBSITE (WWW.WORLDVENTURES.COM)
Welcome in our community of Fun, Freedom and Fulfillment, the place where we consider that what you do is an extension of who you are. Click?HERE to see our Corporate Team and Culture.
Online Documents
You Should Be Here MAGAZINE:? OPEN
You Should Be Here PAD: OPEN
You Should Be Here BROCHURE:? OPEN
Membership Product MATRIX:? OPEN
SUCCESS Path:? OPEN
COMPENSATION PLAN
Compensation plan: OPEN
Compensation plan Brochure: OPEN
DTL Compensation Plan: OPEN
To understand the WorldVentures Compensation Plan it's important to understand the difference between representatives and customers. Representatives sell WorldVentures services to customers. The customer is a consumer of the DreamTrips services range.
THE CULTURE OF OUR EVENTS
Tens of International Events every year, on each Continent
VIEW 2018, FLORENCE, ITALY
BOOTCAMP, BUCHAREST, ROMANIA
DIRECT SALES INDUSTRY
DSN?Global 100 offers an unique perspective of the global impact of the direct sales industry on the economical and social environments.
2016?DSN?Global 100 (based on 2015 revenue) is the first 100 biggest worldwide direct sales companies top.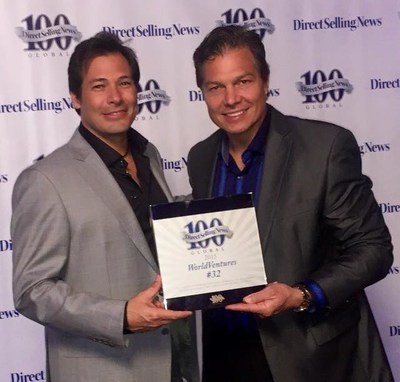 This list is being published every year in the june?Direct Selling News issue. See the Top?HERE
See?HERE?the evolution of the company in the DSN Top 100 over the years.
WAYNE NUGENT (FOUNDER OF THE COMPANY)
About the history, present and future of the company
COMPANY EVOLUTION (MILLlONS $)
WORLDVENTURES INC.COM

2017 Rank: #799

2016 Revenue: $880.4 M

3 Years Growth: 565

Industry: Travel & Hospitality

Office: Plano,?TX

Founded: 2005

Employees: 732
OUR TRIPS
Last MegaDreamtrip, 1000 members, CROATIA
WORLDTRAVEL AWARDS
The awards received in the Travel Industry by WorldTravelAwards, the most acredited oganization to offer excelence awards in Turism:?
25 World Travel Awards: DREAMTRIPS
16 World Travel Awards: ROVIA
Rovia is our supplier of travel services, awarded for the gloval travels based on membership. Since its founding in 2005, Rovia became a leader in the industry, satisfying the needs of its customers, as well as travel agencies for individual and group travels. The company operates in over 70 countries and has offices in Texas, South Carolina and Hong Kong.(https://www.rovia.com)
?
?
?
TOP GROWTH MID-MARKET COMPANIES 2009-2016
DIRECT SALES INDUSTRY EVOLUTIONS ( billions $)
These statistics are refereeing to the global sales of the direct sales industry from 2012 to 2016, by region. In 2016, the whole industry generated sales of approximately?182.56 billions $
WORLDVENTURES IN THE ROMANIAN PRESS